Reputation
Established in 1925, UM is a major research university engaged in $324 million in research and sponsored program expenditures annually. The University comprises 11 schools and colleges serving undergraduate and graduate students in more than 180 majors and programs. The University Miller School of Medicine ranks number 43 on U.S. News and World Report's 2022 Best Medical Schools for Research and number 6 for Diversity.
The University of Miami Miller School of Medicine Department of Public Health Sciences is among the most impactful public health programs in the U.S. and has been a leader in public health education, research, and practice. The annual rankings for NIH funding for Fiscal Year 2021 have been released, and the Department of Public Health Sciences ranked 11th best NIH-funded public health department in the nation.
We strive to set a new standard for public health education by offering you access to strong multidisciplinary instruction that will prepare you for all aspects of improving community health. As a student, you will:
gain a broad public health perspective,
engage in various research projects on public health issues that seek to improve the health of communities,
work jointly with nationally recognized centers to address health disparities, and
receive an interdisciplinary education that facilitates a successful career.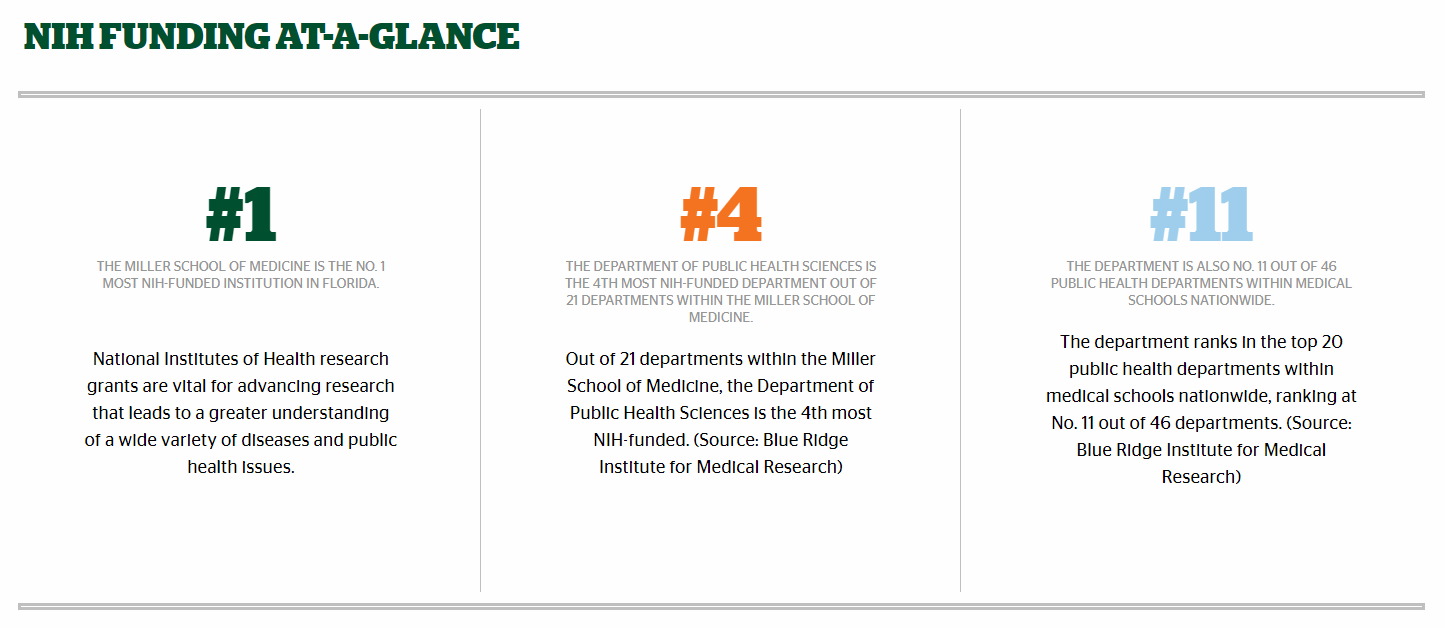 ---
View other reasons: