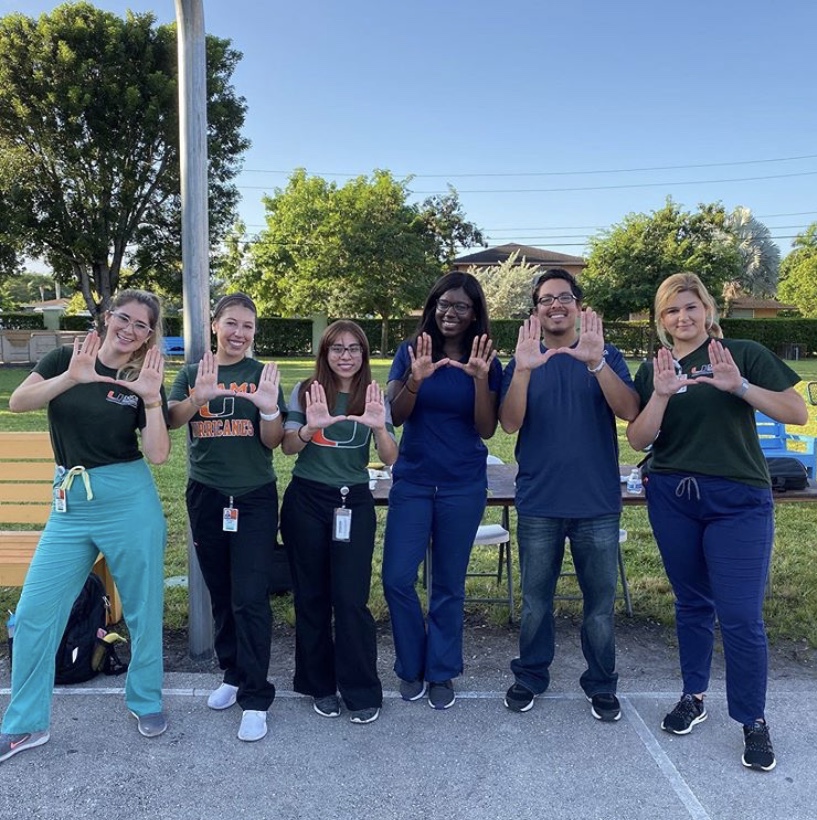 In 2000, the University of Miami's Miller School of Medicine formed the Department of Community Service (

DOCS

). This program provides screening, preventive services, referrals, and specialty care to some of the most underserved populations in South Florida. Medical students are also provided with an environment that allows for hands-on service learning opportunities. There are currently nine health fairs each year in Broward, Miami-Dade and Monroe Counties.

The Department of Public Health Sciences students have partnered with the

 

DOCS

program to provide service to the local community. Members educate individuals on the importance of screening and healthy behavior modifications. Some topics we educate on include: cervical cancer, hypertension, alcohol abuse, melanoma, and diabetes mellitus.
Please stay tuned for 2020-2021
DOC

s Health Fair dates and times. If you are interested in participating, please email:

 

umiamiphsa@miami.edu.