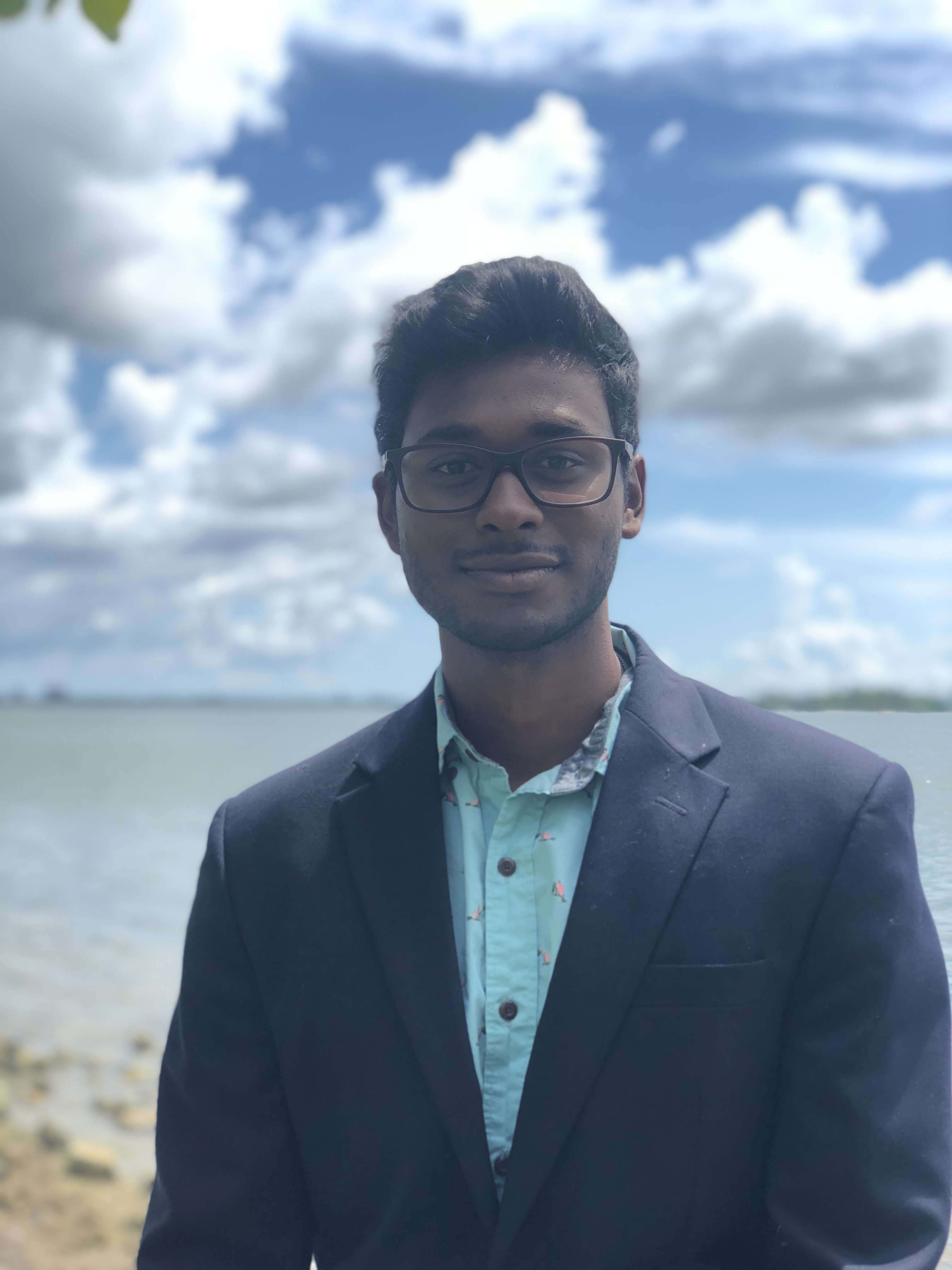 Nikhil Tellakula
Program: MS Biostatistics
Graduation Year: 2018
Employed
Job Title: Staff Biostatistician
Employer: Stryker
What motivated you to study public health?
I have a background in both mathematics and biology and found biostatistics as a great way to merge the two.
Why did you choose the University of Miami for your public health degree?
The location of the program itself, and the former director of admissions Rick del Rosario, showed great interest in me and my career trajectory.
Describe your career path:
Since graduating with my masters, I worked tirelessly to find relevant employment. After 5 months, I was hired as an intern for a pharmaceutical CRO in San Diego. From there, I accepted a full time job at Stryker's Neurovascular division in the Bay Area where I have been working ever since. Currently I am working on statistical analysis on medical devices.
How did you obtain your current position?
A recruiter from LinkedIn reached out to me.
How did your master's degree prepare you for your current position?
Certain classes, such as Statistical Programming with Ray, and Clinical Trials with Shari, are relevant to the work I do every day.
What is your favorite part of your job?
Developing and executing novel statistical methods to analyze different techniques. The coding, graphing, and research is enjoyable. Additionally, the relatively above average compensation I am receiving that was otherwise not offered with other job opportunities in Rhode Island and South Florida.
What are your long-term career plans/goals?
Move into Machine Learning and Artificial Intelligence in the genetics or VC/PE fields.
What advice do you have for someone interested in your career path?
Do the necessary research and work to make sure you are attending the correct program for your needs. Expect to have to struggle to find a job upon graduation - no hand outs.