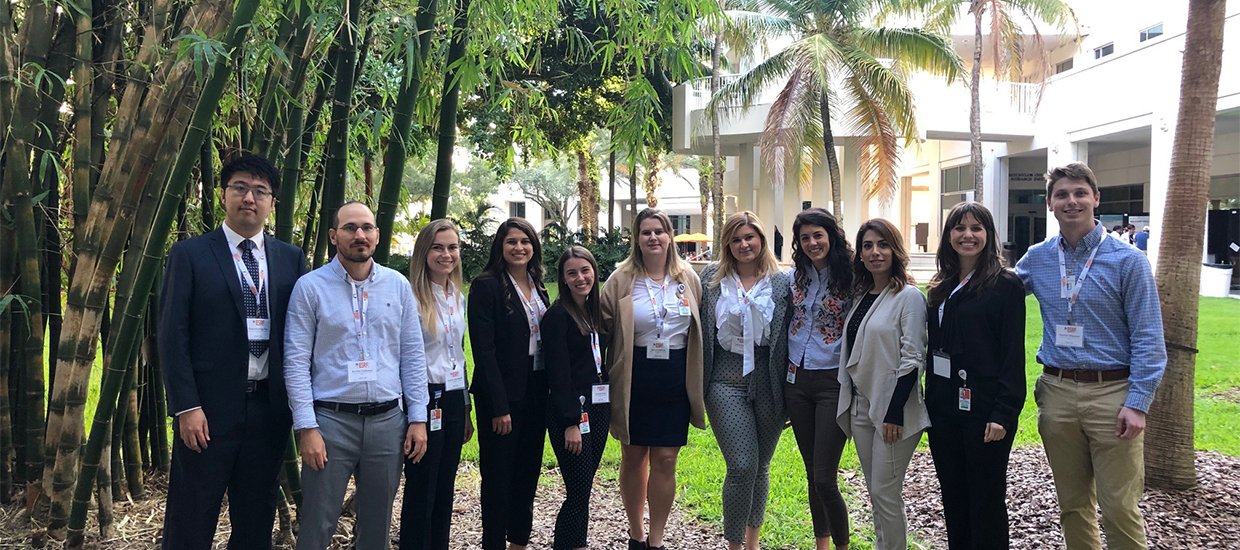 The Eastern-Atlantic Student Research Forum (ESRF) is a three-day international scientific meeting hosted by the University of Miami Miller School of Medicine. The 2021 conference will be held from February 19 – 21 virtually.
DPHS Master's Student Public Health Showcase at ESRF
Department of Public Health Sciences MPH, MSPH, and MS students and recent alumni (May and August 2020 graduates) are eligible to participate in the presentation of public health sciences research. Our aim is to provide the opportunity for master's students to engage in scientific presentations to contribute to their professional development as public health professionals, physicians and scientists.
You can apply to give an oral presentation, poster presentation, or a TED-Talk presentation. Learn about the specifications of each here. The application deadline is November 30, 2020. DPHS will review applications and if you are selected the Department will pay your $40 registration fee.
MD/MPH students, click here.
MPH, MSPH, MS students click here.
PhD students, apply directly to ESRF here.
2020 ESRF DPHS Winners

ESRF Best Overall Public Health Sciences Presentation
Kasha Bornstein, MD/MPH student, Class of 2021
Demographic and Geographic Targets for Florida Syringe Exchange Service Programs
Department of Public Health Sciences MD/MPH Awards
Outstanding Poster Presentation First Place Winner
Sara Brenner, MD/MPH student, Class of 2022
Evaluating Child Malnutrition in Southern Belize Using an Anthropologic Screening Tool
Outstanding Poster Presentation Second Place Winner
Dylan Petkus, MD/MPH student, Class of 2020
Development and Evaluation of Circahealth: A Tool to Improve Sleep with the Principles of Circadian Rhythms
Outstanding Oral Presentation
Isaac Chayo, MD/MPH student, Class of 2022
The Impact of Health Insurance Affiliation and Socio-Economic Status on Cervical Cancer Survival in Bucarmanga, Colombia
Department of Public Health Sciences Master's Program Awards
First Place Outstanding Poster Presentation MPH/MSPH Programs
Patrick Shipman, MSPH
Racial Differences in Quitting Smoking among People with Depression: A Nationally Representative Samples (NHAS 2005-2016)
Second Place Outstanding Poster Presentation MPH/MSPH Programs
Justine Ransdell, MSPH
Geographical Considerations for Breast Cancer Outcomes: Intra-State Survival Disparities among Florida Regions